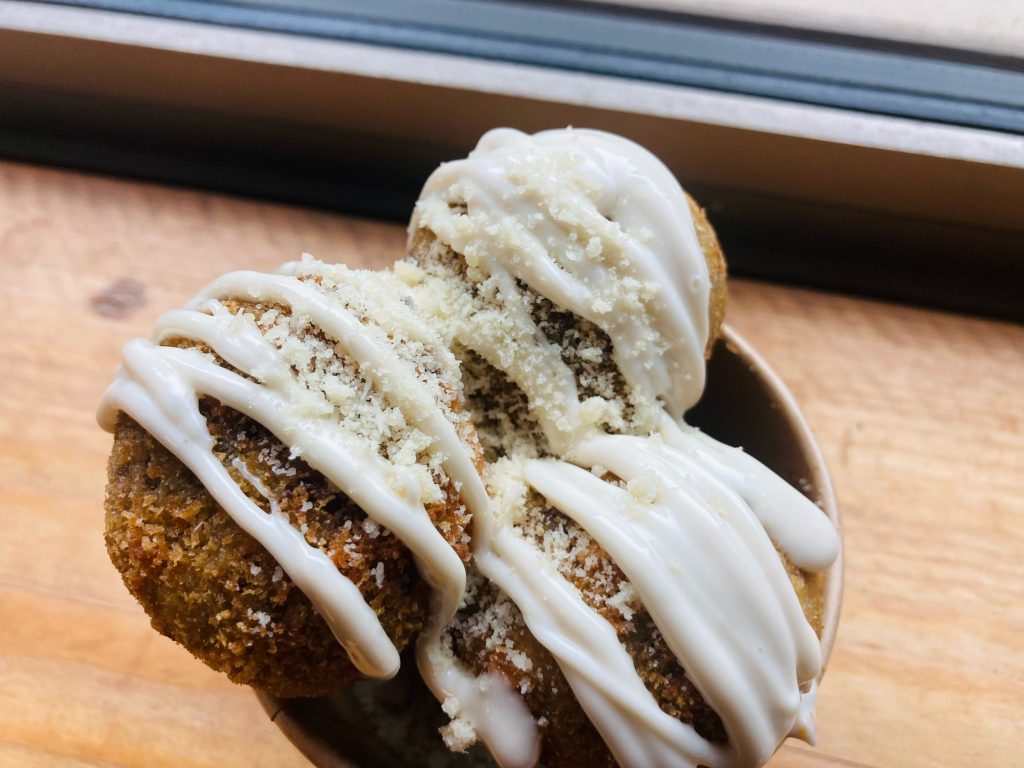 1kg Riso Gallo Rustico Carnaroli
1 large brown onion finely diced
2 tsp garlic purée
500g button mushrooms chopped
3-4 Tbsp oil
1.5 ltr vegetable or mushroom stock
Parmesan to taste
Ingredients for the panne kit:
3 large whole eggs
200ml milk
500g break crumbs
250g plain flour
Start by bringing the stock up to the boil, once boiled turn down to a gentle simmer.
Next in a heavy based pan on a medium/high heat, add the oil to the pan and cook out the onions for about 5 minutes until soft and translucent.
Next add in the garlic purée and cook for a further 3 minutes. Next add the chopped mushrooms and cook until golden brown you may need a little extra oil to the pan for this.
Next add In the rice to the onion, garlic and mushroom mixture and cook until the rice starts to go translucent.
Slowly start adding the stock to the rice mix one ladle at a time constantly stirring the rice gently as it absorbs the stock. Once all the stock is absorbed and the rice has just lost its bite, (Just cooked) season the mix with salt, pepper and Parmesan.
Once seasoned, pour into a tray or container and allow to set in the fridge for about an hour. Once set, weigh out the mix into 60-65g balls and panne.
To make the panne start by pouring the milk into a bowl and then crack the eggs into the milk and combing together.
In another bowl, add the plain flour and in another bowl add the bread crumbs.
In batches, coat the weighed out balls in flour then followed by the egg mix and lastly into the bread crumbs. Do this with all the balls.
Once panned turn a fryer onto 180 and fry till golden brown and finish and roast in the oven at 180 for 8 minutes.
Serve either straight away or chill and eat cold at a later date.