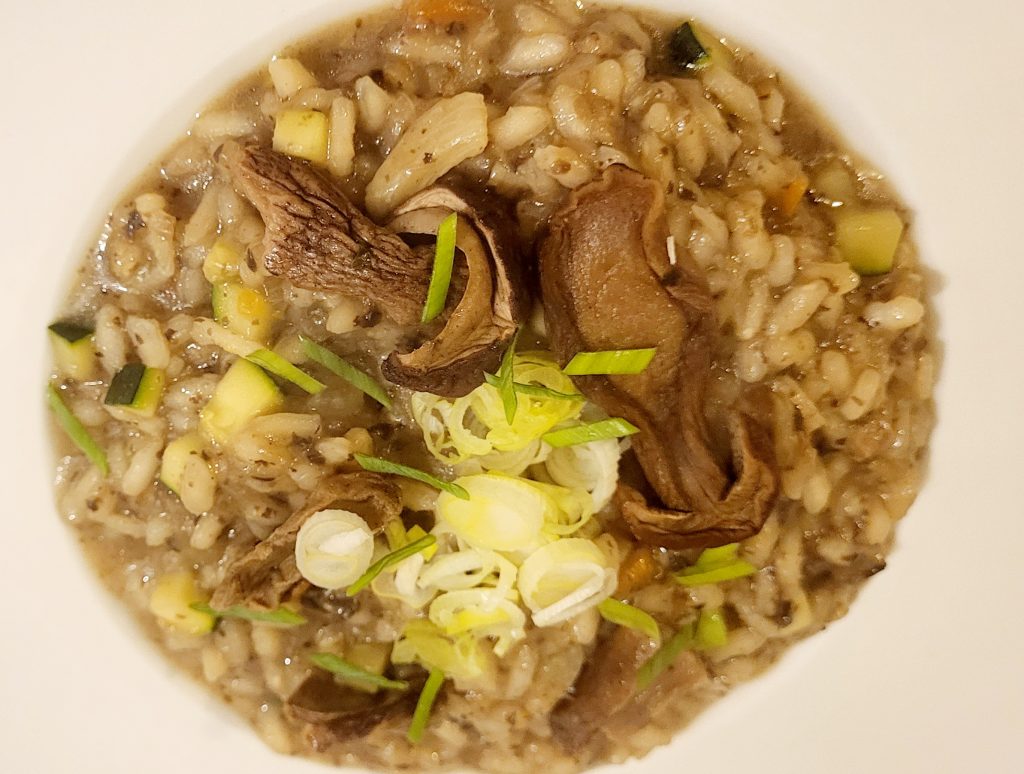 150g RISO GALLO Traditional Risotto Rice
70g closed cup mushrooms
10g dried porcini mushroom
20g shredded baby leek
2 cloves garlic peeled
15g carrot finely sliced
60g onion peeled and halved
1 tablespoon  essential miso stock base
1 pint of water
1 vegetable stock cube
50g diced courgette
In a pan add the quartered onion, sliced garlic, quartered mushrooms. Cook with a little colour then add the miso paste stock cube and water and allow to simmer, then add the porcini mushrooms.
Dice the other half of the onion and second garlic clove. Sauté off with the risotto rice and slowly add the liquid from the broth to the rice a little at a time until the rice is just cooked.
Fold in the courgette and finely sliced carrots into the risotto, blend the mushrooms until fine (keeping back a few of the porcini mushrooms for garnishing later) then add the remaining stock to the blended mushrooms and then fold through the risotto.
Finish the risotto with the finely shredded baby leek and the porcini mushrooms with a drizzle of olive oil to finish.